Call Us Today !
843-873-8030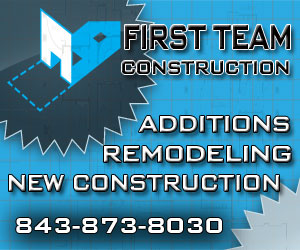 Demolition Services Charleston, SC
How much does demolition cost? How do I get an estimate?
Building Type and Description:
The Square footage and building type will have a determining factor in how much it will cost for your Building Demolition Project. Ex: Brick, block, wood, steel, asphalt, and concrete. Depending upon these items will have a bearing on the demolition cost estimate. Location of demolition will also have a impact on the demolition project. Ex: Are you close by other buildings or in a field on acreage.
Demolition Disposal, Salvage or Recycle:
The removal of the debris from the demolition site will have a large impact on the overall cost as well. If we have to pay the landfill to dispose of debris, then the cost will be higher than if we can recycle or salvage it. We can easily recycle the concrete from the project and resell the recycled concrete product. We are also able to recycle the steel or any metal from a structural steel project. General wood and construction debris is usually more cost beneficial to pay the landfill cost to dispose of.
Environmental and Permit fees:
Demolition on older buildings and homes may require asbestos or lead inspections by DHEC or a qualified asbestos abatement contractor, a outside testing lab may have to be employed to test the asbestos or lead before work can occur. The city and county municipalities also require permits for most projects. All of these items are taken into account in order to properly give a cost estimate.
Site prep after demolition:
Usually there is some site work to be done after the project is complete. If you would like the contractor to handle site prep, that will be an additional fee included in the cost estimate.
Safety and Proactive Approach
We Take a proactive and safe approach to your demolition project and work closely with you to ensure safety and property preservation to our fullest extent. We understand your needs and will analyze the demolition project from design to completion.
Equipment We Use:
Track Hoe Excavators with hydraulic thumbs.
Skid Steers for loading demolition debris.
Roll Off Containers in 20 yd,30 yd, and 40 yd sizes.
Tractor Trailers for debris removal if containers aren't used.
Water tankers for asbestos abatement demolition.
Bulldozers for grading and pushing work.
Tractors for final clean up and grading.
Demolition Services
Construction debris clean up
Swimming pools
Concrete cutting
Driveways/Roads
Homes
All Building Types
Industrial Sites
Dismantling and recycling
Interior strip out
Apartment buildings
Gas stations
Areas We Service
Charleston
Mt. Pleasant
Summerville
Awendaw
John's Island
James Island
Moncks Corner
Goose Creek
Ladson
Isle of Palms
Sullivan's Island