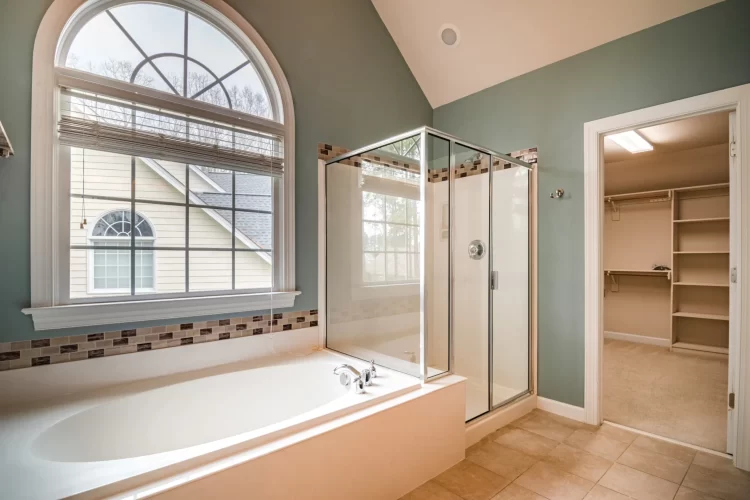 "I recently had a bathroom remodel done by First Team Construction. It was a great experience from start to finish. The team that worked on my bathroom were polite and professional, and their work was impeccable. The bathroom looks great, and the team took care to ensure that I was always kept informed about what was happening. I would definitely recommend First Team Construction to anyone looking for a quality bathroom remodel at an affordable price."
Tub to Shower
A bathroom in need of an update is characterized by filthy grout and faded hues that harken back to bygone eras. A simple bath to shower conversion could be all that is needed to give your bathroom the brand-new appearance and feel you desire! As opposed to customarily pricey, drawn-out remodels, First Team may have your new bathroom operational in no time.
Many households want to convert their bathtubs into showers. Our experts can provide you with the redesign you want, whether you're seeking for an alternative to scaling high bathtub walls or simply want to give your bathroom a more upscale look. Our showers can be installed in many designs and colors to best suit your preferences for a much lower cost.
Shower to Tub
First Team Construction's shower to bath conversions spare you the headache and excessive cost of other bathroom remodels. Our bathtubs are long-lasting as well as aesthetically pleasing and fashionable since they are made of incredibly durable acrylic. They are also low-maintenance and equipped to survive the test of time thanks to the non-porous substance.
Finding a tub that complements your house is simple thanks to the range of style and color possibilities! We stand by our work and provide surroundings of the finest quality at an affordable price.
Call First Team Construction right away to arrange your FREE estimate for bathroom remodeling!